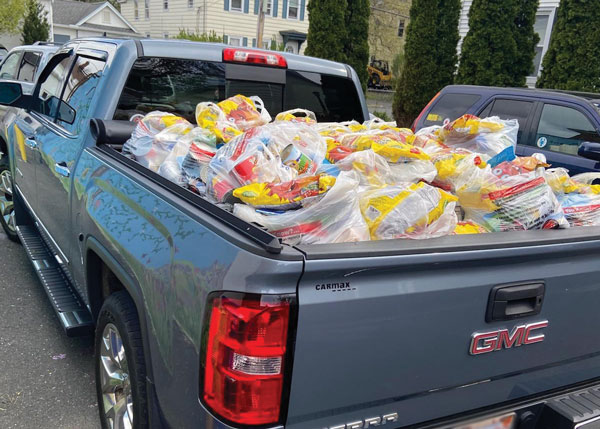 Westfield Emergency Food Pantry
Location
101 Meadow Street
Westfield, MA - 01085
Hours of operation:
10:00 AM and 12:00 on Monday, Tuesday and Friday;
5:30 PM to 6:30 PM on Thursday.

Clients are required to provide proof of residence in Westfield and date of birth for all household members.
Our Community Table soup kitchen, is located at the same address, their phone is (413) 572-9147.
Food Delivery:
Spaces are limited, first come first served.
You may sign up for ONE food delivery per month.

You must be a Westfield, MA resident with a Westfield address for delivery.

Food boxes will be pre-packed, we may be unable to customize food boxes.

A volunteer will leave the box outside your home. They do not guarantee a specific drop off time.
Mission Statement
The Mission of the Greater Westfield Emergency Food Pantry is to provide food to the needy people of the greater Westfield area. To foster self-sufficiency in individuals through encouragement, support and guidance and education, as well as identify and address the root causes of hunger in our community and strive to provide long-term solutions." *

*From the Westfield Emergency Food Pantry website
Hours of Operation
Monday

10:00 AM - 12:00 PM

Tuesday

10:00 AM - 12:00 PM

Wednesday

closed

Thursday

5:30 PM - 6:30 PM

Friday

10:00 AM - 12:00 PM

Saturday

closed

Sunday

closed