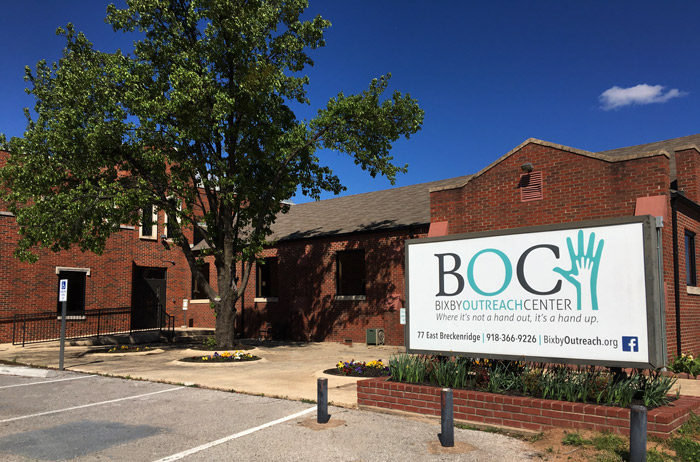 Bixby Outreach Center
Location
77 E Breckenridge Ave
Bixby, OK - 74008
Clients will need to bring proof of address dated within the last 30 days, IDs for all adults, and birth certificates for children.
They serve residents of Bixby, Jenks, Glenpool, Kiefer, Leonard, Haskell, & Liberty Mounds in South Tulsa County.
Hours of operation:
Between 9:00 AM and 4:00 PM on Tuesday and Thursday
Between 4:00 PM and 7:00 PM on the 2nd Tuesday of the month
Contact their office to schedule an appointment for same day services.