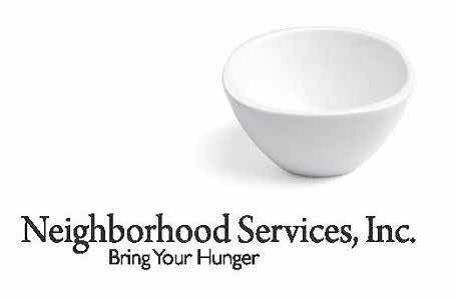 Neighborhood Services
Location
1950 N. 4th Street
Columbus, OH - 43201
Services:
Neighborhood Services, Inc. food pantry of choice providing a 5-day supply of food.
Area served:
(43201, 43202, 43211, and 43212) once a month and to all residents of Franklin County once a year.

Hours of Operation:


Monday - Thursday:
10:00 am - 1:00 pm

Clothing room:
Tuesday: 10:00 am - 1:00 pm
Requirements:

Visitors must bring a photo ID, a rental agreement or bill with their name and address and a birth certificate or health card for all children. The clothing room distributes softly used clothing to children and adults.
Every Franklin County resident can visit the clothing department once a month to purchase up to four dresses per person in their home.


To visit the clothing room, neighbors must bring:

Photo ID for every adult in the family
Proof of address (a lease, mortgage, water, gas or electricity bill) for each adult in the household.

A medical card or birth certificate for each child in the household.

Please call them for more information.
Mission Statement
Neighborhood Services, Inc. aims to temper the ill effects of poverty by providing food and material assistance to persons in need in the Columbus community. We partner with Mid-Ohio Foodbank, local grocers and organizations to stock our pantry, and offer a 5-day supply of food on each visit according to family size. " *

*From the Neighborhood Services website
Hours of Operation
Monday

10:00 AM - 1:00 PM

Tuesday

10:00 AM - 1:00 PM

Wednesday

10:00 AM - 1:00 PM

Thursday

10:00 AM - 1:00 PM

Friday

closed

Saturday

closed

Sunday

closed