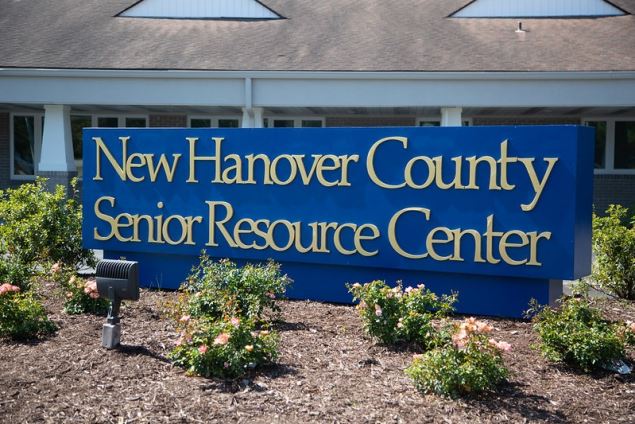 New Hanover County Senior Resource Center
Location
2222 S College Rd
Wilmington, NC - 28403
Nutritious lunches are offered for seniors ages 60+ at two convenient dining times.
Those aged 60 and over are urged to give a contribution towards the meal cost, but it is not required.
Anyone under the age of 60 can purchase a meal for $5.00. 

Meal Times:
Monday - Friday at 11:00am and 12:00pm
Registration is required to participate in the lunch program. To register, you must download, print, complete, and return their Lunch Registration Form on the first day you'd like to have a meal. The form can be found at https://www.nhcgov.com/DocumentCenter/View/3676/Lunch-Registration-Form.
Lunches are served on a first-come, first-served basis. Reservations are not accepted.

Home Delivered meals and Drive-up meals are also provided to those that qualify. 
Drive-up meals can be picked up Monday through Friday from 12:00pm to 1:00pm.
To sign up for Home Delivered Meals, contact the Senior Resource Center at (910) 798-6400.
Seniors can also enjoy a variety of programs, services, and fitness classes.

Mission Statement
To act as the focal point for aging services in New Hanover County by providing services that promote wellness, encourage independence, and enhance the quality of life for all older persons." *

*From the New Hanover County Senior Resource Center website
Frequently Asked Questions
Thanks for contributing
Was everything free at this pantry?
Have you ever used this service? How was it?
Were there large lines at this location?
Do you know if they deliver?
Do you know if there is an income limit to get free food at this location?
Are documents required to get food?
How often can I come to this pantry?
Do I need to make an appointment?