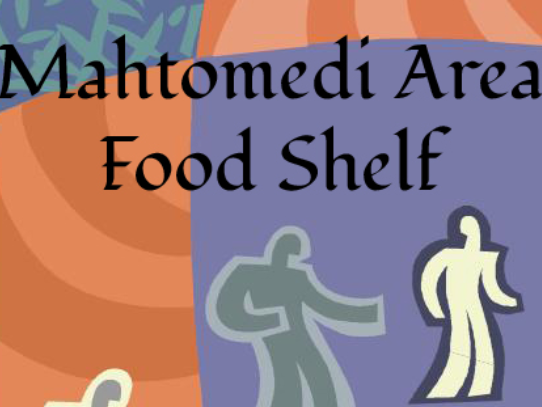 Mahtomedi Area Food Shelf
Location
700 Mahtomedi Avenue
Mahtomedi, MN - 55115
Located at St. Jude of the Lake Catholic Church.
Food Pantry Distribution Hours:
Tuesday and Thursday 1:00pm to 3:00pm; by appointment only, can be flexible if needed.

First and third Wednesdays of the month 5:00pm to 7:00pm

Requirements:
Requires ID with current address, and completion of information and TEFAP forms.
Service Area:
Mahtomedi School District #832.

For additional information, contact Michelle Stiepan, 651-395-5350, Food Shelf Coordinator.

Mission Statement
The mission of the Mahtomedi Area Food Shelf is to provide nutritional assistance to individuals and families in need living within the Mahtomedi Community. We achieve our mission by securing wholesome food and offering compassionate and courteous service. We conscientiously manage our resources through efficient business practices." *

*From the Mahtomedi Area Food Shelf website