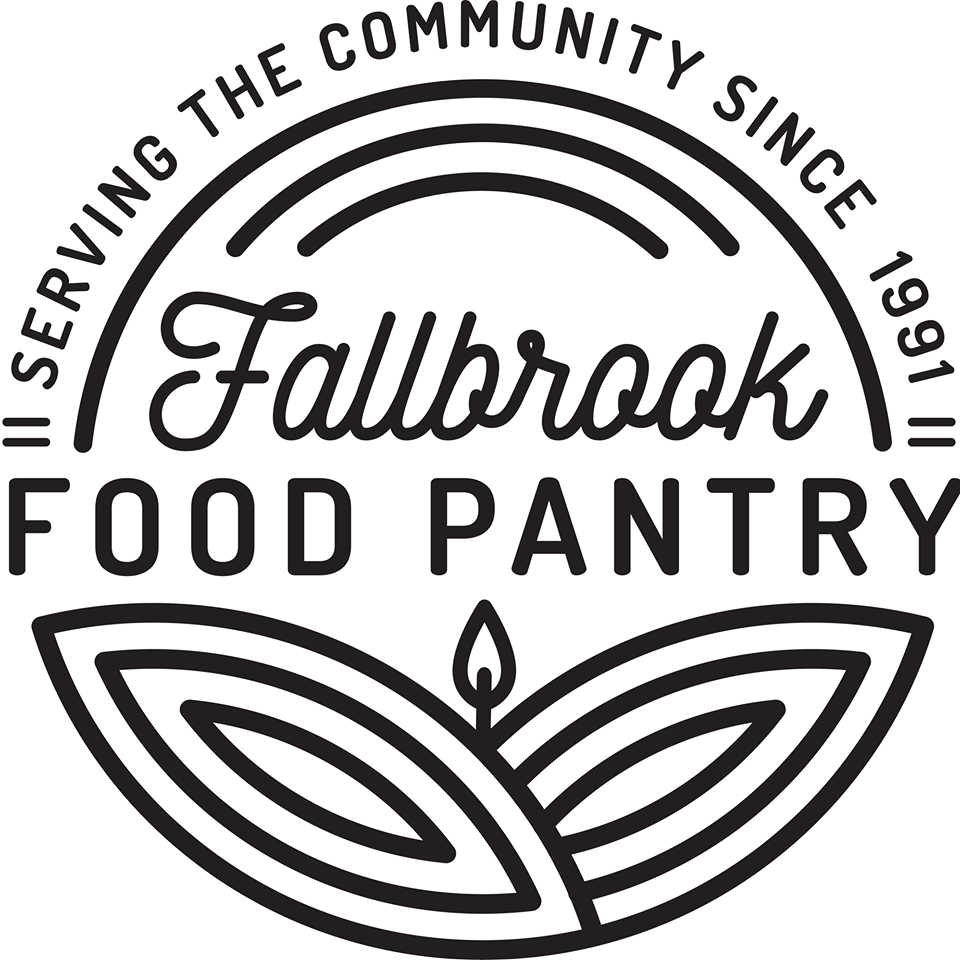 Fallbrook Food Pantry
Location
140 N Brandon Rd
Fallbrook, CA - 92028
Fallbrook Food Pantry serves Fallbrook, Bonsall, Pala and Rainbow areas in northern San Diego County.
Fallbrook Food Pantry provides assistance to local low income people by providing food on a weekly basis.
People are referred to them by local churches, organizations, and word of mouth. Income-based eligibility is determined by a sliding scale and family size.
Clients must provide picture ID, proof of local address, documentation for children and income.
They make referrals to other agencies for other services.

Hours: 9:30 AM to 12:30 PM, Monday through Friday
Mission Statement
The Fallbrook Food Pantry is a non-profit organization primarily staffed by volunteers. Its mission is to provide an adequate and nutritious supply of food to individuals in our community who are in-need. " *

*From the Fallbrook Food Pantry website
Hours of Operation
Monday

9:30 AM - 12:30 PM

Tuesday

9:30 AM - 12:30 PM

Wednesday

9:30 AM - 12:30 PM

Thursday

9:30 AM - 12:30 PM

Friday

9:30 AM - 12:30 PM

Saturday

closed

Sunday

closed