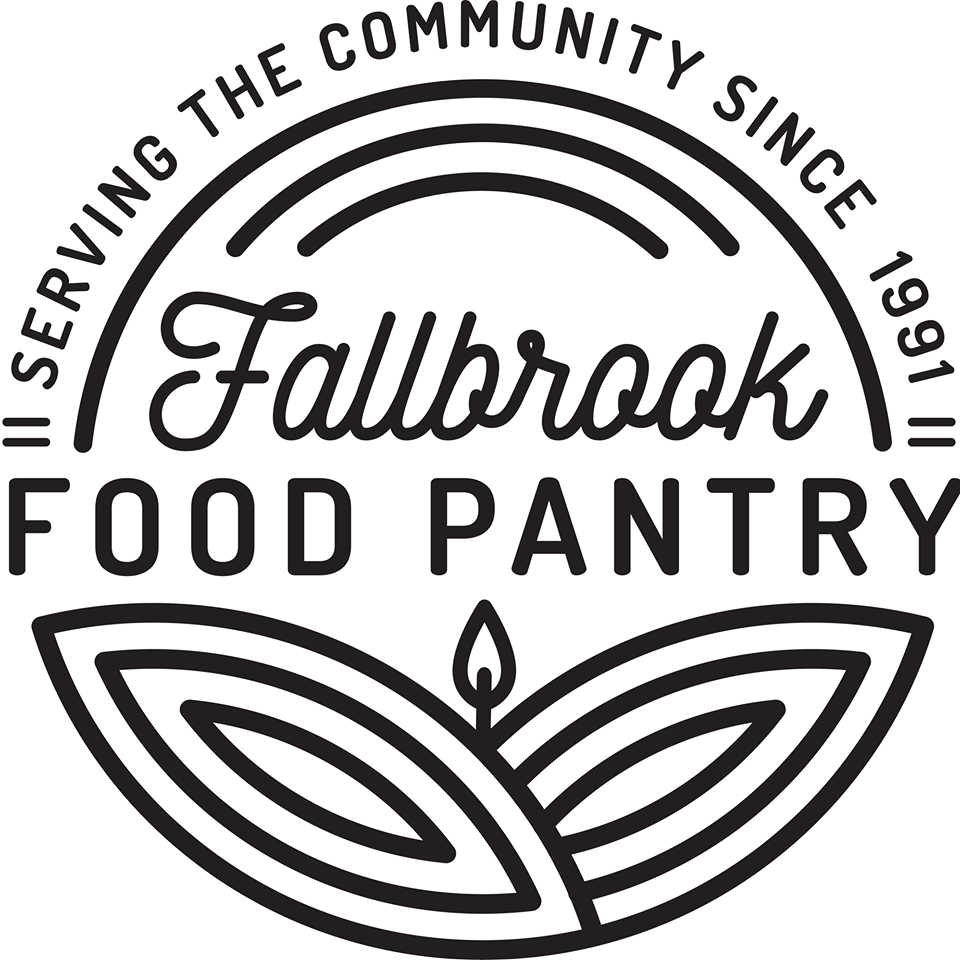 Fallbrook Food Pantry
Location
140 N Brandon Rd
Fallbrook, CA - 92028
Fallbrook Food Pantry serves Fallbrook, Bonsall, Pala and Rainbow areas in northern San Diego County.
Fallbrook Food Pantry provides assistance to local low income people by providing food on a weekly basis.
People are referred to them by local churches, organizations, and word of mouth. Income-based eligibility is determined by a sliding scale and family size.
Clients must provide picture ID, proof of local address, documentation for children and income.
They make referrals to other agencies for other services.

Hours: 9:30 AM to 12:30 PM, Monday through Friday
Mission Statement
The Fallbrook Food Pantry is a non-profit organization primarily staffed by volunteers. Its mission is to provide an adequate and nutritious supply of food to individuals in our community who are in-need. " *

*From the Fallbrook Food Pantry website
Hours of Operation
Monday

9:30 AM - 12:30 PM

Tuesday

9:30 AM - 12:30 PM

Wednesday

9:30 AM - 12:30 PM

Thursday

9:30 AM - 12:30 PM

Friday

9:30 AM - 12:30 PM

Saturday

closed

Sunday

closed
Frequently Asked Questions
Thanks for contributing
Was everything free at this pantry?
Have you ever used this service? How was it?
Were there large lines at this location?
Do you know if they deliver?
Do you know if there is an income limit to get free food at this location?
Are documents required to get food?
How often can I come to this pantry?
Do I need to make an appointment?