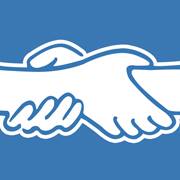 Byron Community Ministries
Location
8250 Byron Creek Drive
Byron Center, MI - 49315
Hours of Operation:
From 1:00 PM to 5:00 PM on Tuesday and Thursday
Services:
Offered to individuals or families once per month.

Other programs include:
Senior Meals to the Home bound which delivers food to seniors age 60 or older on Monday, Wednesday and Friday
ASCET Program provides food monthly to low-income seniors
Senior Luncheons served at noon at Byron Community Ministries on the third Wednesday of the month
and U.S.D.A.
Commodities Distribution supplied four times per year to client families.

Frequently Asked Questions
Thanks for contributing
Was everything free at this pantry?
Have you ever used this service? How was it?
Were there large lines at this location?
Do you know if they deliver?
Do you know if there is an income limit to get free food at this location?
Are documents required to get food?
How often can I come to this pantry?
Do I need to make an appointment?