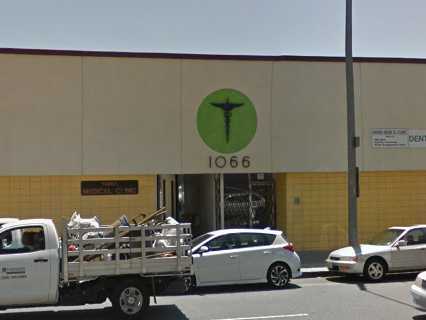 Aids Food Store
Location
1066 Atlantic Avenue, Suite A
Long Beach, CA - 90813
Aids Food Store is a HIV/AIDS food bank.
TUESDAY DISTRIBUTIONS
HOURS:
10:30am -12noon
1:00pm -3:30pm
SATURDAY DISTRIBUTIONS
HOURS:
10am - 12noon
Clients at the Tuesday food pantries receive pre-bagged groceries that include fresh dairy, frozen meats, fresh produce, and an assortment of canned and dry goods, as well as hygiene items and cleaning supplies.

Mission Statement
In 1985, a group from Christ Chapel Long Beach came together to address the issue of hunger in a community where many social service agencies were unable or unwilling to help. In November 1985, AIDS Food Store Long Beach was born, with a commitment that no one in the Long Beach area living with HIV/AIDS disabilities would ever be without food, love and support. Our clients are men, women and children whose lives have been impacted by HIV/AIDS disabilities. Today, after two decades of distributing many tons of food to thousands of clients, AIDS Food Store remains true to its mission... "Until there is no longer a need, the ALL volunteer staff of AIDS Food Store will continue to address the issue of hunger in the HIV/AIDS community, be it ​physical, emotional or spiritual. Whether infected or affected, AIDS Food Store will never turn you away…" Our clients are referred to us through many social services and governmental agencies. We ask for confirmation of diagnosis from a doctor, and that clients subsist on an income of $1500.00 a month or less. AIDS Food Store relies on agencies, foundations, groups, churches, businesses and individuals to assist with ongoing donations of food, supplies and financial support. We receive no government funding and have no paid administration. On the second and fourth Saturday of the month, clients are given a standard bag of staples selected for balanced nutrition. They then have the opportunity to select from a variety of other foods, including fresh fruits, vegetables, pastries, breads, meat and dairy products. We approach this from a non-institutional perspective, at absolutely no cost to the client." *

*From the Aids Food Store website
Frequently Asked Questions
Thanks for contributing
Was everything free at this pantry?
Have you ever used this service? How was it?
Were there large lines at this location?
Do you know if they deliver?
Do you know if there is an income limit to get free food at this location?
Are documents required to get food?
How often can I come to this pantry?
Do I need to make an appointment?
Do you have to have AIDS to get free food?